Dilansir dari Daily Mail, Kamis (7/12/2017), pembeli itu adalah pangeran Arab Saudi bernama Pangeran Bader bin Abdullah bin Mohammed bin Farhan AL Saud, yang membeli lukisan "Salvator Mundi" (Juru Selamat Dunia) dalam lelang di balai lelang Christie, New York, Amerika Serikat.
Dengan merogoh kocek triliunan rupiah, Pangeran Bader menjadikan lukisan tersebut sebagai lukisan termahal di dunia.
Dikonfirmasi oleh The New York Times, Pangeran Bader diketahui telah membeli lukisan langka itu setelah pemerintah melakukan penyelidikan terhadap dokumen kepemilikan benda berharga milik pejabat dan orang kelas elite Saudi, termasuk keluarga kerajaan.
Pangeran Bader tidak dikenal sebagai kolektor seni, dia merupakan keturunan keluarga kerajaan yang jauh. Namun, Pangeran Barden menjadi teman dekat Putra Mahkota Saudi Pangeran Mohammed.
Dia membeli lukisan itu dengan enam kali cicilan, yang lima di antaranya dibayar dengan harga lebih dari 58 juta dollar AS atau Rp 785 miliar. Kini, lukisan Salvador Mundi terpajang di museum Louvre Abu Dhabi
"Salvatore Mgr Da Vinci tiba di #LouvreAbuDhabi," tulisnya di Twitter.
Museum Louvre Abu Dhabu merupakan museum pertama yang menggunakan nama Louvre di luar Perancis dan dinobatkan sebagai museum universal pertama di Arab.
"Selamat," begitu balasan dari balai lelang Christie di Twitter.
Di luar aksinya membeli lukisan Salvador Mundi, Pangeran Bader pernah menghabiskan banyak uang untuk membeli barang mahal dalam beberapa tahun terakhir, termasuk kapal pesiar senilai 500 juta dollar AS atau Rp 6,7 triliun.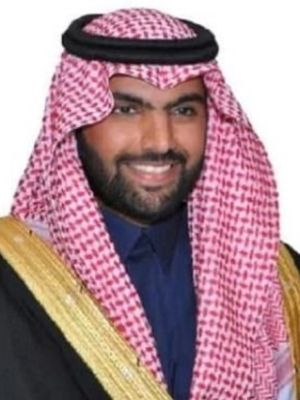 SRMG adalah perusahaan penerbitan terbesar yang menyediakan produk surat kabar dan majalah, baik dalam lintas Timur Tengah, maupun global.
Lukisan Salvador Mundi menggambarkan potret setengah badan dari Yesus Kristus sedang memegang bola kristal di tangan kiri-Nya. Sementara, tangan kanan Yesus terlihat memberkati dunia.
Namun, lukisan itu masih menuai kontroversi. Dalam sebuah studi yang dilakukan oleh penulis buku Leonardo da Vinci: the Biography, Walter Isaacson,  keaslian lukisan tersebut diragukan.
Menurutnya, Da Vinci yang dikenal sebagai pelukis, ilmuwan, penemu, dan insinyur, malah tidak memasukkan unsur ilmiah dalam lukisan "Salvator Mundi".
Isaacson mengkritik bagian lukisan yang memperlihatkan Yesus memegang bola kristal. Dalam lukisan itu, Da Vinci terlihat tidak memperhitungkan distorsi optik bola kristal tersebut.
Padahal, saat lukisan Salvator Mundi dibuat pada 1500-an, tahun yang sama tepatnya 1506-1513, Da Vinci juga sedang tertarik dengan studi optik dan cahaya.(kompas.com)